Latest News
News
Year 6 take a trip to The University of Nottingham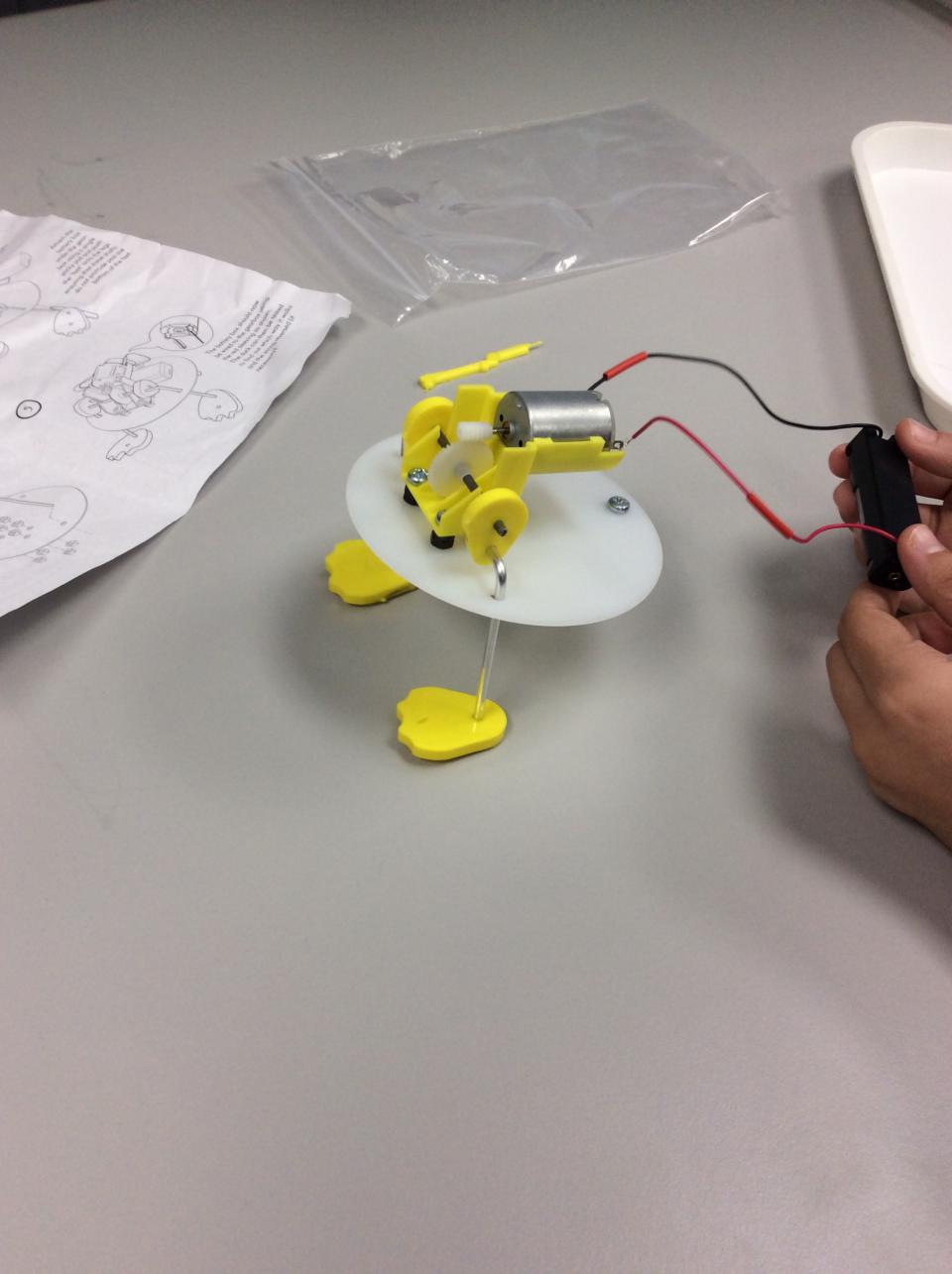 Mrs Coverley took 25 year 6's to The University of Nottingham for the day to experience what it would be like to be a student one day.
Their trip included a visit to the computer science department where a professor explained what they would be doing. They were then shown how to create their very own robo-duck. Every student was able to make their own, helping to develop their circuit skills and also improve perseverance through tightening lots of tiny screws.
The aim was to create a duck that would walk when the circuit was connected and university students were on hand to offer any support that they might need.
Before lunch, our year 6's were taken to a lecture theatre so they could get a feel of what it would be like to take part in a university lecture.
In the afternoon they were taken on a tour around the university campus but this was a tour with a twist. While out and about students were given questions to answer based what they could see, and had to keep an eye out for specific items on their cards.
The children all thoroughly enjoyed the day with many of them saying that they definitely want to go to university since the trip, when they hadn't considered it beforehand.
Jamie, in Goldcrest, said: "My favourite bit was the tour and to find out what the students do. When I am older I want to be an architect and be famous for making a big building". Alex added: "Making the duck was quite difficult but good fun. I'm definitely going to go to university now, it was much better than I thought it would be".
Before the trip, staff from the university visited Birklands to talk about what happens there and the wide variation of subjects you can study, not just Science, Maths and English.
Head of school, Celia Smith said:
"It has been lovely to see how engaged and enthusiastic they all were throughout the day. It gave them a good experience of what university could be like and a thirst to want to go".
Following the day out staff from the university came for another visit to the school to talk about what our year 6's learnt and to look through a range of different prospectuses from around the country. This ongoing relationship that Birklands Primary School is building with the University of Nottingham is just a small part of the school's outreach programme, to engage students with the local community and businesses.
More News Stories
November 2018
| M | T | W | T | F | WE |
| --- | --- | --- | --- | --- | --- |
| | | | 1 | 2 | 3 |
| 5 | 6 | 7 | 8 | 9 | 10 |
| 12 | 13 | 14 | 15 | 16 | 17 |
| 19 | 20 | 21 | 22 | 23 | 24 |
| 26 | 27 | 28 | 29 | 30 | |